"

Advertising is fundamentally persuasion and persuasion happens to be not a science, but an art."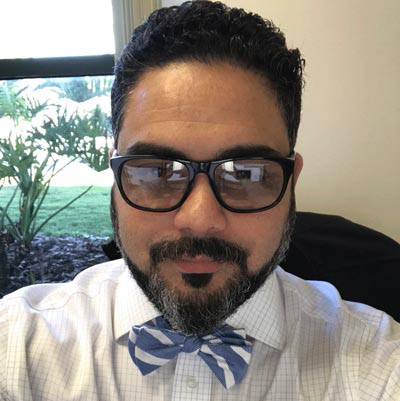 My name is Jose Alberto Santos, I have more than 13 years of experience in graphic design. I also count on other experiences like video editing, animation, digital marketing design, digital advertising design, web design, interface design, user experience design among others. I started as a production graphic design and then graphic designer at the same time as was studying this profession. In 2016 I was promoted to Art Director and 6 months after to Senior Art Director, my knowledge and my motivation helped me to improve myself professionally, also my creativity and my facility to manage every designing software program. I passionate about my profession and it's why since I started to do this I have not dedicated myself to anything else. I'm a very kind and calm man, but all above very focused on what I love and my profession. My hobbies are share with my family, TV, riding a bicycle, basketball, and the beach.
Graphic Designer

-

I have 13 years of experience designing for print, digital, and other formats. For the print area, I have worked on every type of piece and material that exists I think. I have other experiences like prepress, graphic preparation for any adaptability, packaging design, promo materials, advertising material, magazines, book covers, lettering, screen printing, wrapping material, and more.
UI/UX Designer

- 
4 years experience in UI/UX design, plus 8 years experience as a web designer. This is one of my passion, design and creates functional user experiences for any interface. Based on my experience in digital marketing and codifier, makes me easiest to think the what the coder needs to realize the final product of the interfaces and what promo areas I can be focused on for this process.​​​​​​​
Digital 

Marketing Designer - 
In this area, I can tell that I have a ton of experience based on my work responsibilities in the last few years of my job, and because I have been concentrate more to expand this area of knowledge that I understand is the future of modern advertisement. One of the things in which I obtained more experience in those years is email marketing, from design to segmentations. Also, I got some knowledge of SEO and social media promo campaigns.
Motion Graphics & Video Editing

- 
I count with 10 years of experience in this area making animations for digital promo and making video production, plus editing using software like Adobe After Effects, Premiere Pro, Final Cut, Adobe Animate, Photoshop, managing digital cameras, and drones.​​​​​​​
Sketching • Drawing • Printing preparation • Digital Graphics for Social Media • Video editing • Voice Over Editing • Digital Animations • Digital Presentations • Digital Marketing • Packaging • Product design • Email Marketing • HTML & CSS • Web Design • Vehicle Wrapping design • User Interface Design • User Experience • Adobe creative suite
​​​​​​​​​​​​​​
______________________________________________________________________
Contact Info & form for freelance services
Thank you! I will contact you as soon as possible.